Farm Intensive Certificate
Farm Intensive Certificate
Our Farm Intensive Certificate (FIC) in Urban Agriculture is a one year training program for food-justice oriented people interested in gaining hands-on training in production farming. The Certificate begins with three foundation Farm School NYC courses taken with Citywide Certificate students, followed by a full growing season spent on the 1-acre Youth Farm in Crown Heights, Brooklyn, from April-November. The Farm Intensive Certificate culminates with a Seminar in which students present on a research topic of choice.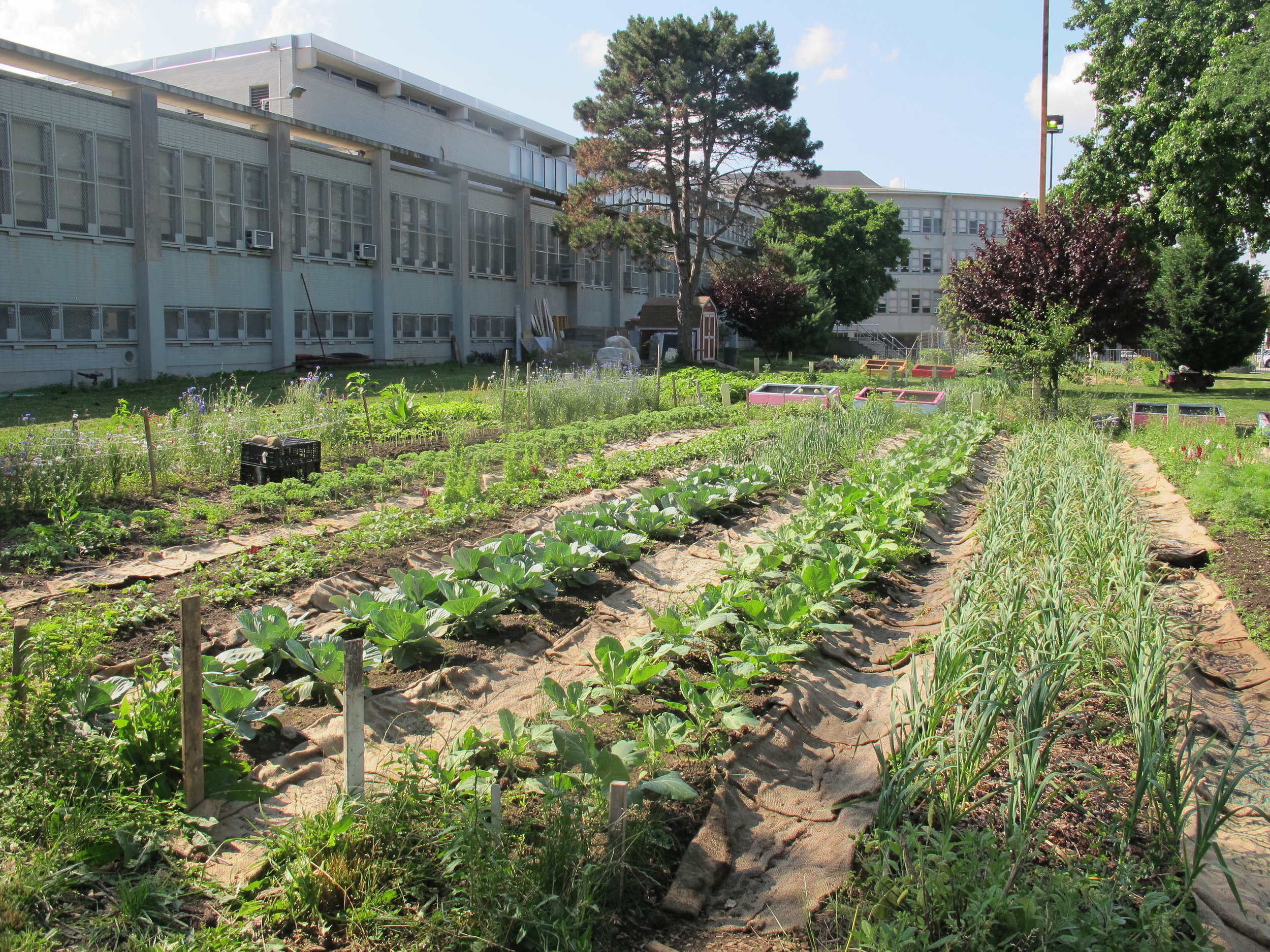 Part 1: Foundation Farm School NYC Courses- Training of Trainers, Food Justice, and Botany (November 2017 - February 2018)
Part 2: Transitioning from Core Courses to Farm Intensive portion: To help you transition from indoor classroom learning in a larger group, to outdoor learning and intensive farming with a smaller group, we ask that FIC students participate in the following two programs:
FIC Preparation and Planning: In this first meeting, you'll reconvene with your two FIC instructors and review the upcoming FIC schedule. You can ask important questions about the intensive portion, and participate in a group brainstorm on how to prepare physically and financially.
Pre Season FIC Gathering: In this second and final gathering before FIC begins, you'll reconvene with your FIC cohort, FIC instructors and your FIC Crew Leaders. You'll share about your FSNYC experience so far, what your specific goals related to FIC are, and participate in a discussion about production farming and food justice.
Part 3: Hands-on Production Farm Training at The Youth Farm (April - November 2018) Take a closer look at the 2018 sample schedule here.
Hands on production for a 30 member Vegetable and 20 member Flower CSA, weekly farm stand and restaurant accounts
Weekly formal workshops and farm walks
Training Rotations in Propagation, Irrigation, Flowers, CSA / Market, Composting, and Farm Management (see sample rotation schedule here)
Working with high school youth and leading volunteer groups
Urban and Rural Field Trips
Opportunity to practice what you're learning and develop individual farming practices in personal growing spaces and through an Independent study project
Record Keeping
Traditional and Alternative Skills Assessments
Part 4: Seminar- Students rejoin graduating Citywide Certificate students for a final four week course designed as a capstone class to share their experience, vision and goals honed throughout the program.
Please note that the application period is open each summer from July - September.
Meet our 2017-2018 Farm Intensive Certificate Students!